IGI / GIA / AIG / ALGT zertifizierte Natur Farblose und Natur Fancy Diamanten ab 0,1ct in verschiedenen Größen und Formen verschweißt mit Zertifikat.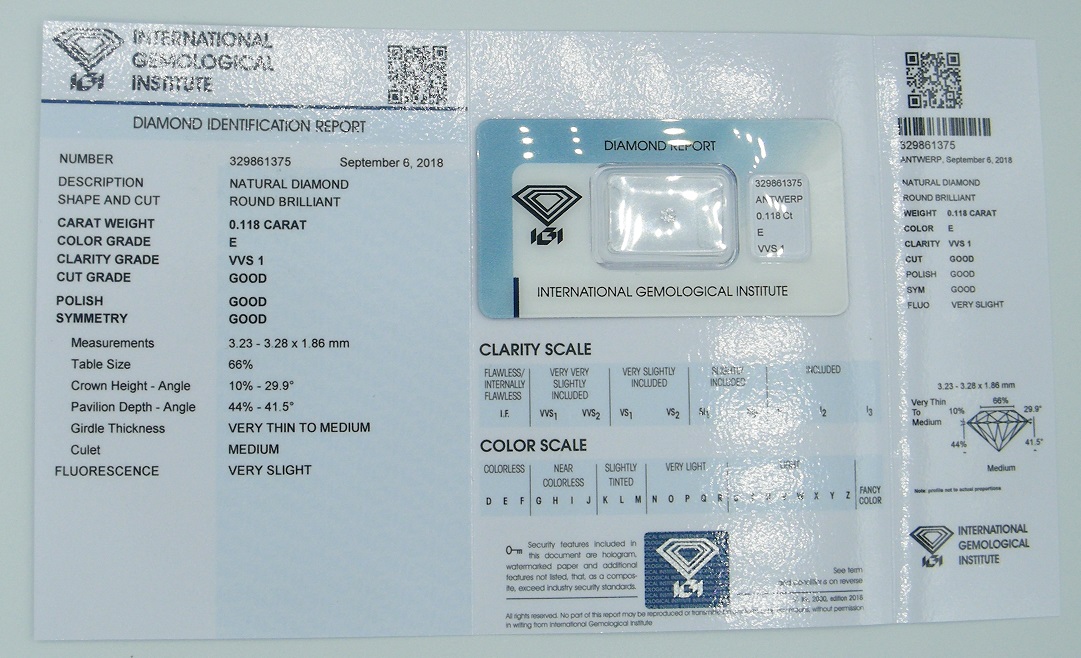 IGI Report Number: 329861375
Description: Natural Diamond
Shape and Cutting Style: Round Brillant
Measurements: 3,23 – 3,28 x 1,86 mm
Carat Weight: 0,118 Carat
Color Grade: E
Clarity Grade: VVS 1
Cut Grade: Good
250€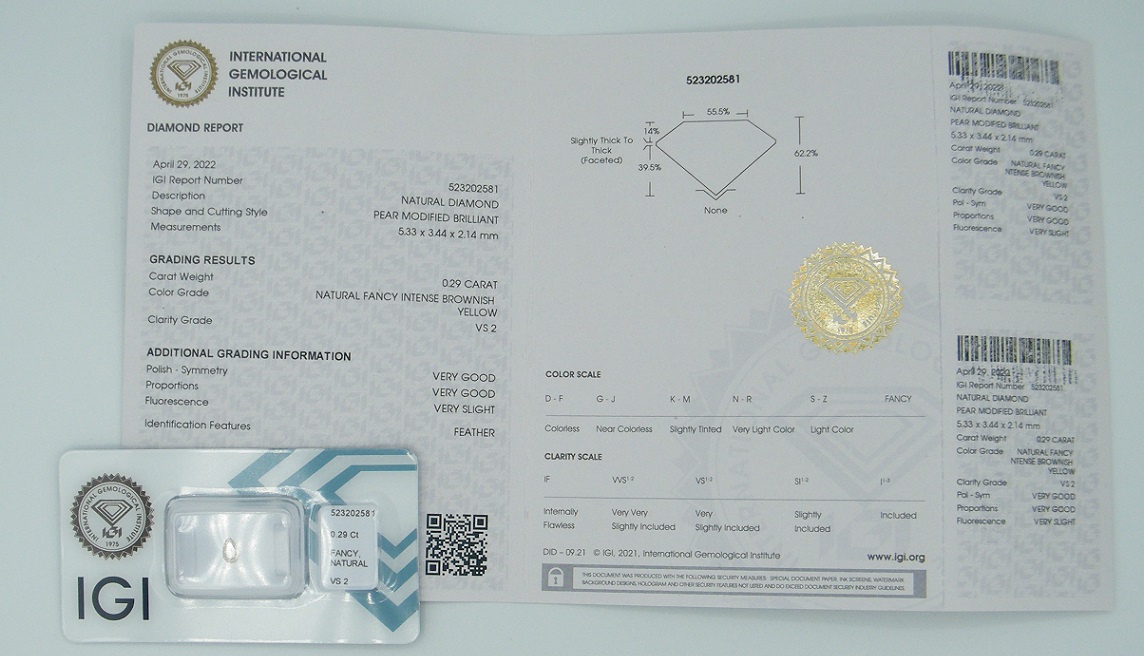 IGI Report Number: 523202581
Description: Natural Diamond
Shape and Cutting Style: Pear Modified Brillant
Measurements: 5,33 – 3,44 x 2,14 mm
Carat Weight: 0,29 Carat
Color Grade: Natural Fancy Intense Brownish Yellow
Clarity Grade: VS 2
600€
Wenn ich Ihr Interesse geweckt habe und Sie haben das gefunden was Sie gesucht haben dann kommen Sie gerne zu einem persönlichen Termin oder kontaktieren Sie mich per E-Mail oder per Telefon. Ich freue mich von Ihnen zu hören.
Ihre Vorteile für die Online Anfrage
Die Besonderheiten beim elektronischen Handel gegenüber den traditionellen Vertriebskanälen sind die enorme Flexibilität auf der Angebotsseite, sowie eine erhebliche Reduzierung der Transaktionskosten mit Geschäftspartnern. Durch Produktrecherche, Preisvergleich und individuelle Beratung lassen sich einige Euros sparen und Fehlkäufe vermeiden.
Terminvereinbarung
Vereinbaren Sie einfach mit mir ein Termin
per E-Mail: schmuck-mann@gmx.de 
per Tel. 040/548 960 09 oder 0176 852 444 93
Versand
 Versandmöglichkeiten Innerhalb Deutschlands:
Hermes Paket 7,50€ versichert bis 500€
DHL Paket 8,50€ versichert bis 500€
Empfehlenswert
 Wertversand – UPS Geonet Parcel Broker 17€ versichert bis 25.000€